COVID-19 New Health & Safety Protocols
It's been quite the year, hasn't it? There's been so much going on, especially with COVID-19, so we thought it would be helpful to share with you some of the changes you may encounter during your next visit to Hair by Elements.
Thank You NHS & Health Care Staff
The team at Hair by Elements and The Skin Clinic at Urban Spa Wellness each give their heartfelt thanks to the NHS employees and Health Care staff for all they are doing during the Coronavirus pandemic.
Your Hair Q&As In Lockdown
How can I reduce split ends? What should I do about my roots showing? Should I cut my fringe? These are just some of the questions we have answered to help you and your hair through the Coronavirus lockdown.
What To Do With My Hair During Self Isolation!
We have set up a phone and video call service where you can ring us to talk about your hair and beauty concerns during lockdown... AND we will deliver products to you too!
Self Isolating? Book A Call
We are delighted to provide phone or video consultations to discuss your hair and beauty needs or concerns, and are also offering a delivery service if you wish to purchase some of our products (do not worry, we will keep a safe distance).
With Sadness We Are Temporarily Closing
It is with great sadness we close our salon and spa doors today (23rd March 2020).   We feel it is the right thing to do for the health and safety of our amazing team and loyal guests.
Spring 2018 Hair Colour Trends
Are you and your hair feeling worn down by the wintery weather?  Spring is around the corner so why not breathe fresh life into your look with a new hair colour from Elements?
As we all prepare for the Autumn & Winter months we have some fabulous offers, promotions and events to keep you looking and feeling your best for the new season.
Keep your hair looking its best this summer with our top tips and hair care hacks!
The Importance of Professional Home Hair Care Products
Professional Home Hair Care Products at Elements Hair, Beauty & Lifestyle Salon Bishop's Stortford At Elements Hair Salon in Bishop's Stortford we understand the importance of using the correct professional hair care products for your own hair type and texture...
Vicky Kostick Tattoo Art and Design
Vicky will joining us at the end of January 2017, opening her very own Tattoo Studio inside Elements Hair salon in Bishop's Stortford.
Hair & Beauty Trends You Need To Get On Board With In 2017!
Here is your round up of the new and existing trend predictions in the hair and beauty industry for 2017!
25th November – Black Friday Electrical Sale at Urban Spa
Black Friday is BACK! Tickets are only £5 and includes one 15 minute taster treatment on the day.
Top Tips For Reducing Skin Pigmentation
Summer and the sun makes us feel great, however the downside is potential skin pigmentation. We recommend the following treatments and products...
Holiday Summer Essentials: Top Tips from Elements
Here is our list of top 5 products you shouldn't live without this summer!
NEW L'Oreal Smartbond Now Available
SMARTBOND is L'Oreal's new protective and strengthening service, specifically designed for professional hairdressers - available now at Elements!
We check out 10 of the most asked questions about hair, and we are going to tell you if all the myths you've heard are hair facts...or hair fiction!
Read our May Newsletter here!
Read our May newsletter here
Check Out Our March Newsletter!
Read our latest newsletter online here.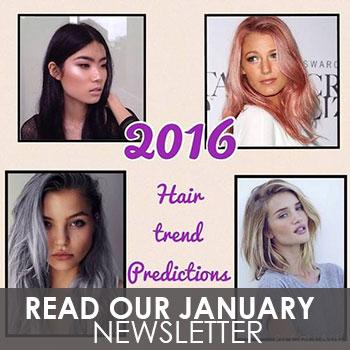 In our January Newsletter... Our Hair Trend predictions for 2016...
Elements Hair & Beauty are now a VTCT accredited Salon!
We are pleased to announce that Elements Hairdressing & Beauty are now an accredited VTCT Training Academy, a qualification recognised worldwide.