Short Hair – Your Questions Answered
All You Need To Know About Short Hair at Hair by Elements Salon in Bishop's Stortford
Are you thinking of ditching your long heavy locks and going for a sleek short look instead? It's natural to have plenty of questions before going for the chop, so our expert stylists at Hair By Elements Hair Salon in Bishop's Stortford are here with all the advice, inspiration and reassurance you need.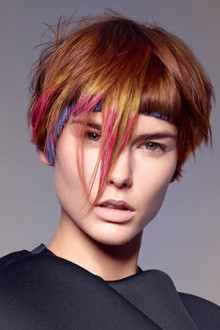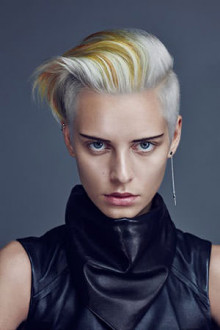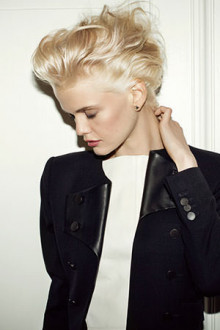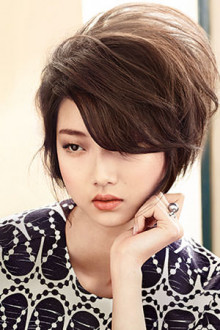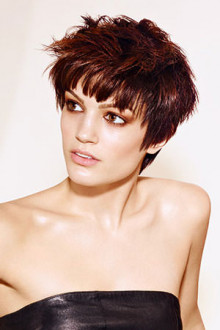 Will Short Hair Suit Me?
Yes! There are so many short hairstyles around, no matter what your face shape, hair colour or type, you will be able to find the right haircut for you. Book a consultation with one of our stylists and we will help you find the perfect look.
Is It Possible To Style Short Hair?
Certainly! Short hair can be curled, straightened, slicked back, texturised, braided – there are so many choices. Naturally, if you go for a seriously short style like a buzz cut, there are fewer options for styling, but when you are rocking such a cool look, you'll be turning heads anyway!
Will My Short Hair Be On Trend?
Short hair is always stylish and it's currently very fashionable. Numerous celebrities are choosing to ditch their long locks in favour of head-turning crops – just take a look at the catwalks and red carpets to see the latest short styles.
5 Reasons To Have Short Hair
1) Short Hair is Easy to Style
Tired of spending hours straightening your long hair? Short hair could be the ideal solution! A short haircut means you are ready to go in minutes – even if you've just got out of bed! If you do want to style your hair properly, you will find it so much quicker and easier than with a longer look.
2) Save time on Washing and Drying
Long hair can take ages to wash and dry, but you'll be amazed at how much quicker it is to freshen up short hair! And there's no more doing battle with the tangles in long hair either! Who doesn't need to save time in their daily schedule? Book your short haircut at Elements Hair Salon in Bishop's Stortford.
3) Focus on your Makeup
With your face framed by a stylish crop rather than hidden by a long mane, it's the perfect time to refresh your make-up regime and try out a new look. You'll be turning heads with this short style!
4) Don't Sweat It
With summer fast approaching, a short style will stop you getting hot and bothered in the warmer months – instead you'll just be looking and feeling ice cool.
5) Short Hair is Healthier
Cutting away dry split ends and over-processed hair reveals your beautiful healthy hair growing through underneath. You could even consider a new hair colour to go with your new cut because such healthy hair is ready to 'take' a new hair colour perfectly. You can find out more about our hair colour services in Bishop's Stortford here.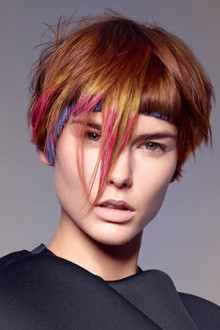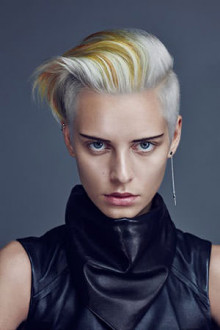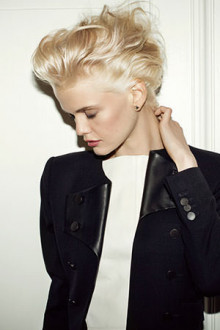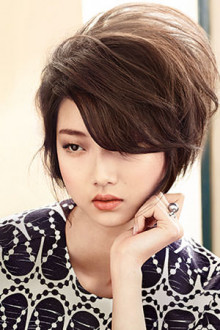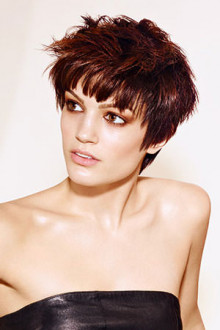 Book Your Hair Appointment at Hair by Elements Salon in Bishop's Stortford
If we've convinced you and you're ready to go for the chop, we know you won't regret it! You can book a consultation with one of our experienced stylists by calling the salon on 01279 505151 / 506010. Alternatively, book online by clicking on the bar on the right of the page. We look forward to helping you find the perfect new hairstyle!