Newsletters
Welcome To March… With Lots To Smile About!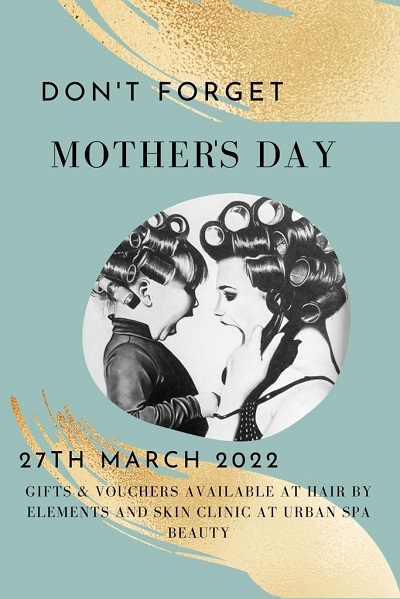 March is the month of many variations and a time to smile! So let's say hello to the start of Spring where our focus is on: Mother's Day, What's New & Special Promotions.
WOW! We are into February already and Valentine's Day is fast approaching. So here are a few things our team LOVE: Fabulous lashes, Kissable lips, Chocolate, Sleep...
Make 2022 The Best Year Ever!
Let's welcome in a new year feeling grateful and thankful for whatever makes you happy and to celebrate all that is good in our lives!
Well, what a year it has been! We have worked our little socks off to ensure we deliver great service, give you amazing treatments with outstanding results, provide you with wonderful products, and all of this in a safe, friendly and professional environment.
With Christmas round the corner and lots to organise, prepare and not forgetting choosing those all-important gifts, it's no surprise we get lost in the moment. We do forget to set aside time to breathe and allow ourselves to realign with what's important. But don't you worry - we've got you.
We have had a fantastic September supporting Macmillan Cancer in our Skin Clinic and at Hair by Elements. So much fun planning, preparing and helping to raise money for such an amazing charity with our fabulous team.
Read our August newsletter to find out what's new in our salon & spa including some wonderful new products for your health and home!
Whoever and whatever your reason, you want to show some love, get some FEEL GOOD delivered to their door and make them smile. We are so very excited to bring you our latest news updates!
How EXCITING Was The News This Week – Yeah!!
We plan to open on Monday 12th April and we can't wait to see you all again. In order to accommodate all of our lovely guests we will be working on a phased booking system.
Let's Get Ready To ZOOOOOM!
It's update time again and we are very excited to continue on from our hugely successful Q&A zoom session last Friday. We will be hosting another exciting & info-packed zoom event on Friday 19th February at 4pm....