As we all prepare for the Autumn & Winter months we have some fabulous offers, promotions and events to keep you looking and feeling your best for the new season.
Fun & Creative Festival Hair Ideas
Stay looking glam this festival season with Element's top tips and inspiring hair ideas!
Keep your hair looking its best this summer with our top tips and hair care hacks!
Get a beautiful hairstyle for prom - choose from beautiful curled looks, chic up do's as well as polished looks for you handsome chaps!
The Importance of Professional Home Hair Care Products
Professional Home Hair Care Products at Elements Hair, Beauty & Lifestyle Salon Bishop's Stortford At Elements Hair Salon in Bishop's Stortford we understand the importance of using the correct professional hair care products for your own hair type and texture...
Vicky Kostick Tattoo Art and Design
Vicky will joining us at the end of January 2017, opening her very own Tattoo Studio inside Elements Hair salon in Bishop's Stortford.
Hair & Beauty Trends You Need To Get On Board With In 2017!
Here is your round up of the new and existing trend predictions in the hair and beauty industry for 2017!
Step into 2017 with a brand new hair cut or colour courtesy of the skilled stylists at Elements hair salon in Bishop's Storford?
Merry Christmas & Happy New Year to all our friends and guests from the team at Elements & Urban Spa. Here's our gift to you to pamper and relax in the New Year...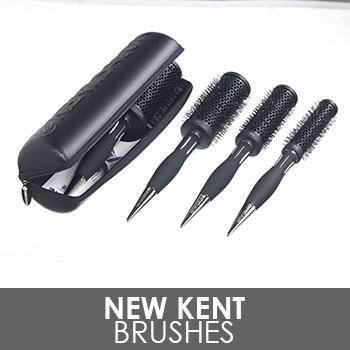 Recently launched, KentSalon is a dynamic collection of 17 brushes made by Kent - available in salon now!
25th November – Black Friday Electrical Sale at Urban Spa
Black Friday is BACK! Tickets are only £5 and includes one 15 minute taster treatment on the day.
Top Tips For Reducing Skin Pigmentation
Summer and the sun makes us feel great, however the downside is potential skin pigmentation. We recommend the following treatments and products...
Holiday Summer Essentials: Top Tips from Elements
Here is our list of top 5 products you shouldn't live without this summer!
NEW L'Oreal Smartbond Now Available
SMARTBOND is L'Oreal's new protective and strengthening service, specifically designed for professional hairdressers - available now at Elements!
We check out 10 of the most asked questions about hair, and we are going to tell you if all the myths you've heard are hair facts...or hair fiction!
Babylights is the hot new trend that's taking the hair industry by storm. Read more about it here...
The Ultimate Summer Hair Trend: Boho Waves
Get Gorgeous, Trendy Bohemian Waves
Read our May Newsletter here!
Read our May newsletter here
Straight Sleek Hair Ideas
Have a look at our on trend sleek hair ideas.
Fairy Tale Wedding Hairstyles
Every bride deserves a fairy tale wedding. Have a look at our fairy tale-inspired hair dos and call us to book your consultation!
Get your hair looking super hot for the Summer with our tips